Rock Bernd: odds and ends
as for the 'weird' the solo from "time runs out"
Okay, I'm a lousy guitar player. But I can play 'nice' solos if I play them slowly. There are several that I like very much myself: the two solos I published on YouTube as such, the short one at the end of "cathedral" (my very first solo, I believe), or the ones in "the angels choir", "against the wall", "Crownie", "got rid of it", and "what's next to me".
"time runs out" is different. The solo is not supposed to sound 'nice'. I wanted it to convey urgency and disharmony. That much is intended. Could be done better, though, I guess ;-)
Want to give it a try? Here's the backing track (use the right mouse button to download). The key (of the bass line) is E.
Here is a different Rock Bernd: doing a solo on top of a backing track by Walter Trout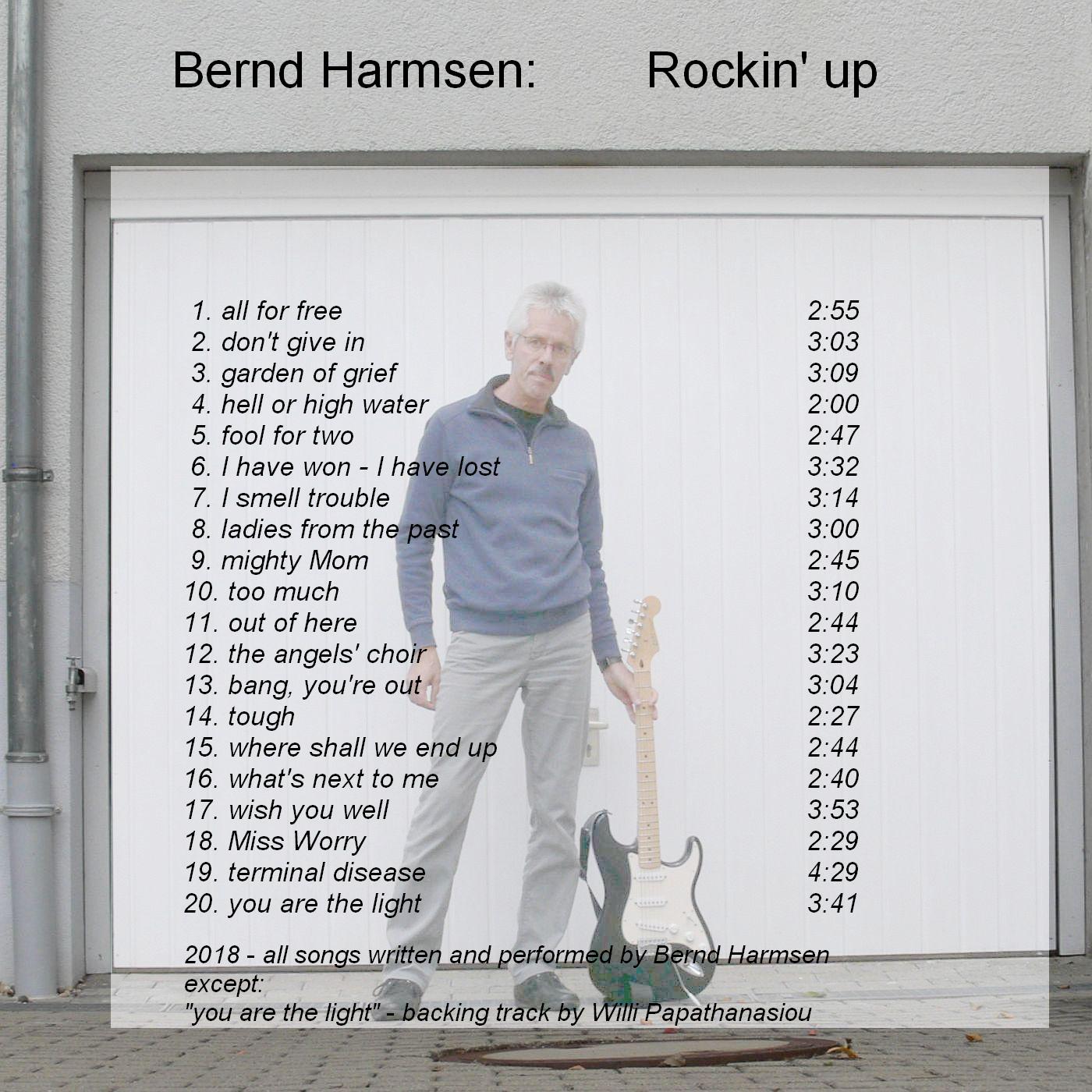 After publishing "Rock Bernd III" I had no intention to publish any more songs. Fifty should do! But then I learned a little about mixing and mastering, namely how to use the limiter (a special compressor that 'cuts off' the occasional loudness peaks and thus enables you to make the whole mix appear louder). Basically, this would only make my songs louder. But then, when people browse the web and stream songs they don't want to have to adjust the volume for every other song. Therefore, I decided to remix some songs that to me seemed particularly worthwhile. I also adjusted EQ parameters, re-recorded the odd guitar track, or sang parts anew. Together with half a dozen new songs I published them as "Rockin' up", my fourth album.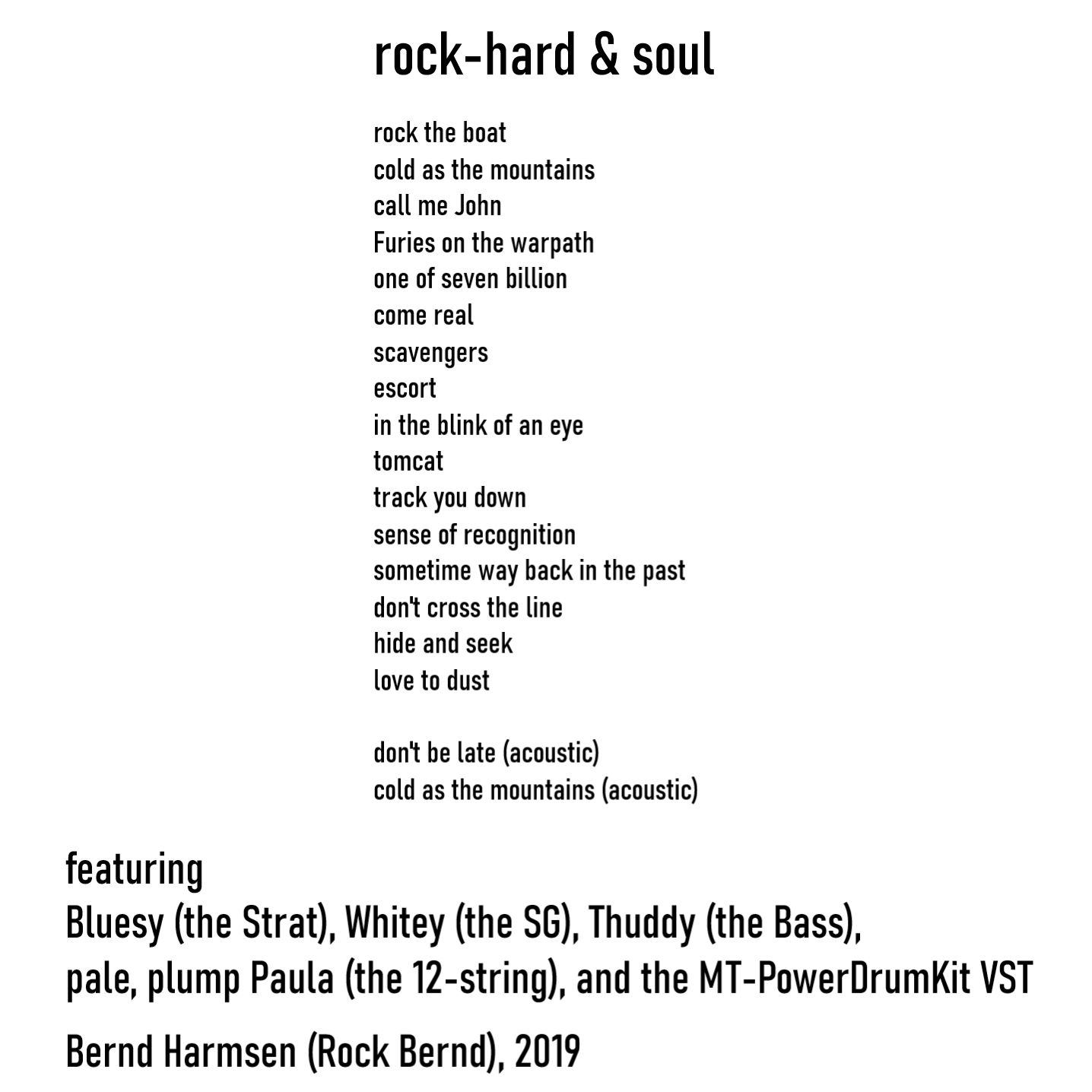 Because I had left several songs aside on "Rockin' up" that I also considered worthwhile to be reworked or remixed, among them my 'signature song', "one of seven billion" whose lyrics I also had modified, I felt that there would have to be yet another compilation. Compiling and publishing "Rock Hard & Soul" took a little longer because there were only five songs that I wanted to redo and accordingly more new songs to be written. My current favorite, "cold as the mountains", appears twice, once in the typical Rock Bernd manner, once in its acoustic version as Folk Bernd performs perform it. Both 'live' recordings on this compilations are truly live - including the little slips that happen - if without an audience.
Rock Bernd's signature song "one of seven billion" (version on "rock-hard and soul")